There are no translations available.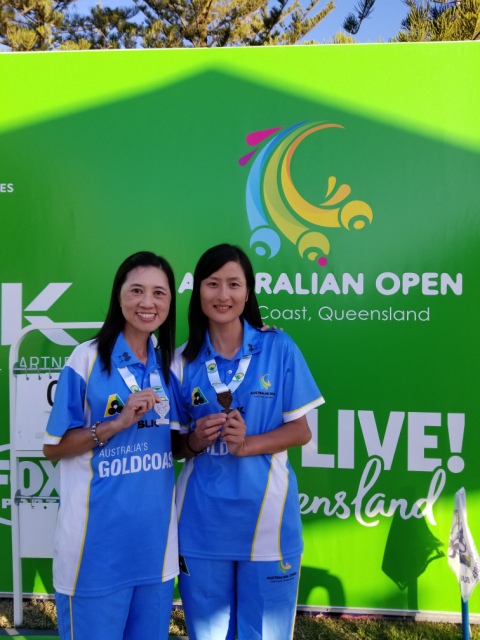 Esther Yu and Cheryl Chan proudly display their Women's Pairs silver medals for the 2018 Australian Open, the most prestigious tournament in Australia.
Singles

Pairs

Adrian Yau

KO (Round 128)

KO (Round 64)

Lyndon Sham

KO (Round 256)

James Po

KO (Round 128)

KO (Round 128)

Imen Tang

N/A

Cheryl Chan

KO (Round 64)

1st Runner-up

Esther Yu

KO (Round 128)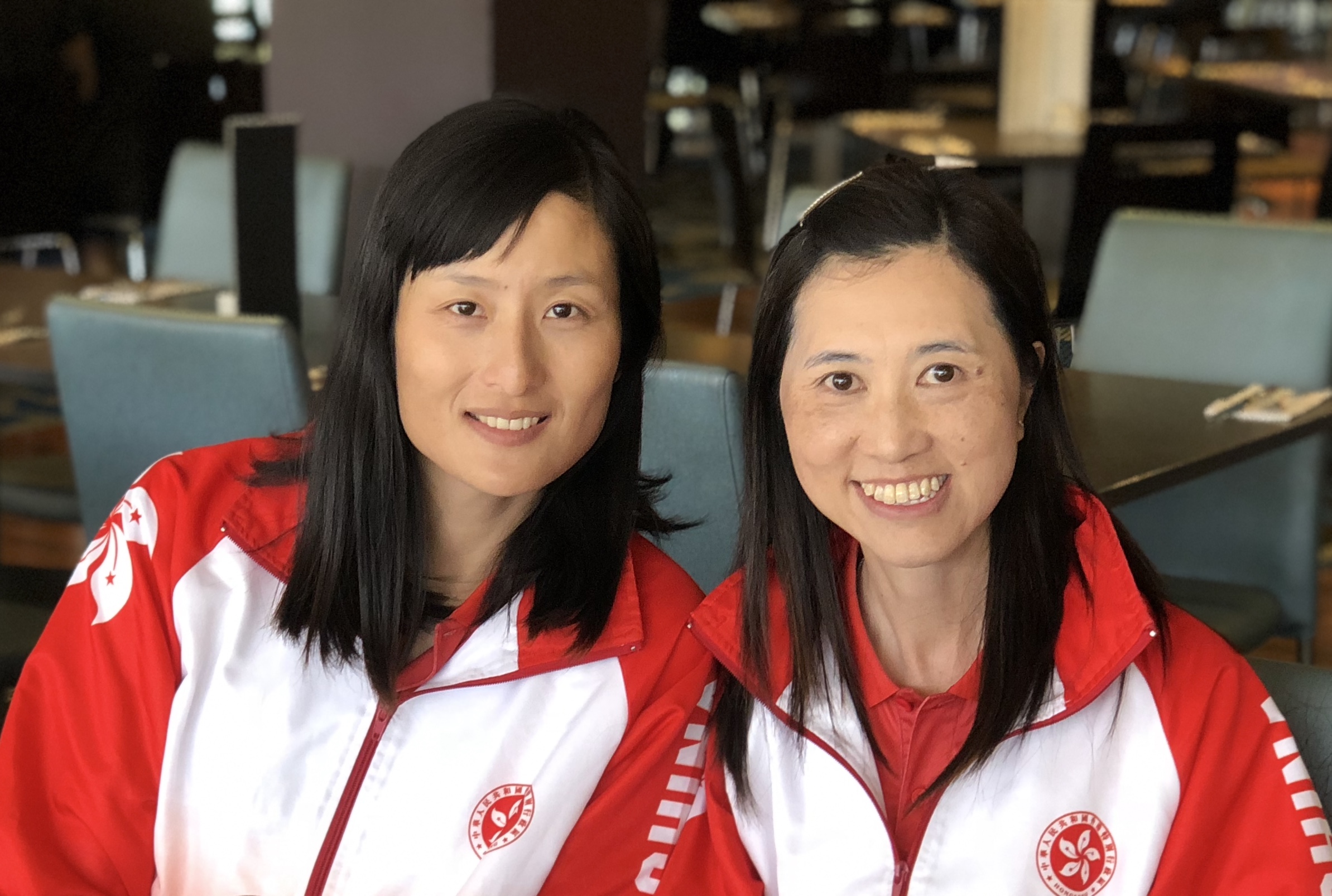 ---
Hong Kong team debutants Cheryl Chan and Esther Yu achieved great success at the Australia Open by entering the final of the women's pairs.  The game will be at 9:00 Hong Kong time this Friday, June 22, and will play with B Edwards (VIC) & G Edwards (VIC).  Please go to the official Australian Open site http://australianopen.bowlsaustralia.com.au/ to find out the live broadcast details. Let's give them a big support.
---
Eight squad members representing Hong Kong, China in the 2018 Australian Open (9-22 June) play a test series with Queensland state bowlers at the Bu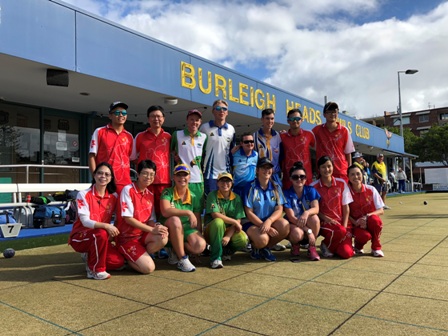 rleigh Heads Bowls Club in their final preparation for the tournament.
The Australian Open 2018 was staged at Gold Coast, Australia
Playing Dates:  9-22 June, 2018
Hong Kong China Squad represented by:
| | |
| --- | --- |
| Men | Women |
| Adrian Yau | Ada Lai |
| Imen Tang | Cheryl Chan |
| James Po | Esther Yu |
| Lyndon Sham | Phyllis Wong |
Team Manager: Mr. Walter Kwok
Coaches: Ms. Eva Hui
HPM: Danny Ho
Sports Trainer: Ms. Jade Wong